Résumé
Present :
Spreading data and lean management culture to operating theater of private and public healthcare french organisations through selling Datamento web plateforme and services.

Past :
Supported Nike CEE and France sales departments, I have especially contributed to digitalize sell in processes thanks to my proactivity and relationship skills.

Profile :
Doted of a strong digital background developed through 3 years of sales and marketing in diverse companies, 9 month industrial management program in Helsinki and 4 digital projects.

I enjoy evolving in an international and fast paced environment where products, technology and innovation are at the heart of strategy. I aim at becoming an expert in digital transformation of sales, marketing and customer service. People oriented, I am able to communicate effectivley with a broad scope of individuals and groups.

pierre-jean.lecrique@iae-aix.com
+33 6 88 26 08 13
Expériences professionnelles
Chargé d'affaires
Datamento , Grenoble - CDI
De Septembre 2016 à Aujourd'hui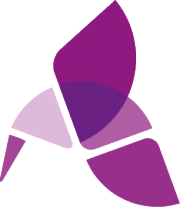 Evangelize and sell a specialized B.I. and consulting solution to improve operating theater steering and accelerate data management culture shift. I interact with directors (GM, IT, Finance) and operational people (surgeons, nurses, executives) from both public and private healthcare French organizations.

Sales ( 80%):
- Cold calls to identify and get appointments with key people (decision maker, prescribers, users)
- Deliver sales presentations one to one or to groups up to 5 people
- Nurture CRM with qualitative & critical informations for future sales actions
- Generate and follow up on leads (160 opened in the pipe line)
- Sell our solution to directors and operational teams (10 deals for 120 K€)

Service (15%):
- Act as a project manager to make sure we launch perfectly our collaborations and insure excellent customer service, coordinating service and technical teams

Marketing (5%):
- Upgraded sales tools to improve solution understanding and value perception
- Optimized Website SEO and content and developed social media
- Gave feedback on product to development team thanks to discussions with prospects and clients
Sales support on sporting goods accounts and sales tools development
NIKE
De Décembre 2013 à Novembre 2014
- Lead sales process shift toward digital, selling directed assortment to the customers and providing them and the sales representatives with functional and technical support on sales tools, mainly IPAD app, assortment planning tools and. CRM tool. This support has increased orders placement in showroom by 20%.

- Created and implemented a one pager specific scorecard for 4 specialists retailers to track and monitor their business at European level, in collaboration with business planner and category captain.

EVENTS

- Orchestrated and reported on 2 regional sporting events, partnering with Nike marketing department, local partner stores and other service provider: Basketball category offense & Women's training category offense.

- Supported the sales team during 2 seasonal Fair of Intersport and Sport 2000 in preparing the selling area and leading the buyers through the collection to improve overall customer service. Volunteered during week ends to help Marketing team organizing We Own The Night and Paris 10 K running events.
Sales operations central & eastern europe
NIKE EMEA
De Octobre 2012 à Août 2013
- Managed order entry process : $330 million bookings / year (+15%=) and bettered additional bookings traceability in daily internal reporting thanks to IBM Cognos tool

- Improved e-commerce At Once offer by 30 % for 40 buyers, enabling smooth product flow between IT systems and 10 catalogs accuracy, collaborating with IT providers teams

- Played a key role in organizing 3 Go To Market, prepared business reviews of the category managers, collected guests informations and coordinated meetings arrangements.

- Preached and implemented a new assortment planning tool for our 7 clients (distributors) to change their mindset and way of working through: business support and training sessions.
Marketing and business development trainee
CHATEAU D'EAU
De Mars 2012 à Septembre 2012
- Managed Lead generation of 5 pilots and follow up for the sale force with monthly data of 30 000€ budget / 1500 leads /15 % closing rate

- Narrowed prospects targeting by 25 %: realized market research over 300 past leads and presented insights in an executive summary to the sales director
Marketing & communication trainee
K-SWISS
De Mai 2010 à Juillet 2010
- Doubled buyers database to 200 contacts and then designed and implemented a newsletter system addressed to those targeted prospects

- Created a set of sales tools, including 10 product sheet, a showroom set up and a road book to inspire and motivate the 7 national sales agent to sale our products in priority out of their brand portfolio
Salesman
BRICE
De Mai 2009 à Juin 2009
Formations complémentaires
Master of Science
IAE AIX Graduate School of Management - Marketing & Brand Management
2011 à 2014
Welcoming of companies during 2012 business forum
Godfather of Decathlon Vitrolles during 2013 business forum

Negociation
Web Marketing
Brand Management
Consumer Behavior
DUETI Industrial Management at Metropolia university
IUT 2 UPMF Techniques de Commercialisation - Innovation, technology selling skills, project management
2007 à 2010
Sponsoring development for student office


Parcours officiels
IAE Aix – Msc – Marketing Appliqué – 2014 – Mgt. Général

IAE Aix – MASTER – Sci. Du Management – 2013 – Mgt. Général

Anglais - Courant
Français - Langue maternelle
Compétences
implementing new tool and delivering functional and technical support to stakeholders
Centres d'intérêt
sport technologies
companies success stories
self-improvement
psychology