Expériences professionnelles
International project manager - nafan coordinator
GIFAS - BUSINESS FRANCE
De Octobre 2014 à Aujourd'hui
The NAFAN, North American French Aerospace Network, is an informal network which brings together subsidiaries of French aerospace companies in North America.

The NAFAN is the result of a partnership between the GIFAS (French aerospace industries association) and Business France (French agency for international business development). It aims to:

- Link French players in the North American aerospace market, and provide opportunities for them to share best practices and to pool expertise;
- Allow new entrants to benefit from the experiences gathered by these companies;
- Organize conferences and networking event on the sidelines of every north american and french aerospace airshows: Heli-Expo, NBAA, MRO, Aeromart, Paris air show...
- Inform our members about the North American market (opportunities, market trends, regulatory framework, technical information...).
Chargé de missions stratégie
Aerolia - Airbus Group , Toulouse
De Septembre 2013 à Septembre 2014
Poste occupé en contrat d'apprentissage sous la direction Stratégie:

- Gestion de l'interface Business Development Aerolia: "MyMarkets"
- Réalisation d'études préliminaires aux campagnes de vente
- Contribution active aux recherches d'axes stratégiques: diversification, extention de marché
- Soutien au responsable Fusion & Acquisition dans la démarche de croissance externe
Chargé de mission business développement
French American Chamber of Commerce - Florida , Miami - Stage
De Janvier 2013 à Août 2013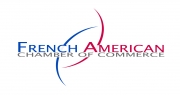 - En charge de la prospection et de l'acquisition de nouveaux membres
- Organisation des événements ayant pour but d'améliorer la visibilité de la Chambre
- Prise en charge de missions de prospection pour des entreprises Françaises et Américaines
- Organisation de « French Weeks Miami 2013», événement phare de la communauté française
Assistant chef de produit marketing
RENAULT , Guyancourt - Stage
De Mars 2012 à Décembre 2012
Marketing internship, Assistant Product Manager (Renault HQ, Technocentre, Paris)

- Synthesis and analysis of market data
- Building and monitoring indicators to evaluate and direct subsidiaries strategy
- Animation of the product portfolio in collaboration with Product Managers: Promotional activities, BtoB and BtoC communication, adjusting the mix (4 P's)
- Active participation in the definition of new axes for International after-sales strategy


Formations complémentaires
Bachelor of Business in Management
Institute of Technology Tralee
2010 à 2011
Msc General Management
IAE Aix-Graduate School of Management
2011 à 2013
Master 2 Management des Organisation
IAE Paris Sorbonne - Stratégie - Marketing
2013 à 2014
DUT Techniques de commercialisation
Université Paul Sabatier
2008 à 2010
Parcours officiels
IAE Aix – MASTER – Sci. Du Management – 2012 – Mgt. Général

Anglais - Courant
Français - Langue maternelle
Espagnol - Technique