Situation professionnelle
Épanoui(e) professionnellement
Résumé
Currently working as a SAP Business Analyst for a world leader in global container shipping.

I have a professional background in accounting, controlling, sales and a Bachelor's degree in Management. Graduate in 2016, from IAE Aix-en-Provence Graduate School of Management's master's program "Governance of Information Systems" (Master MSc) Top 5 ranking.

Nicolas Faure
Expériences professionnelles
English program leader
Yeungnam University - Korean Government - LPP Program - South Korea , Gyeongsan - Autres
De Mars 2015 à Aujourd'hui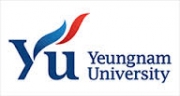 I currently take part in the Language Partner Program. I teach English classes to 7 Korean students totaling 8 hours a week. The goal of this program, funded by the Korean government, is to improve the Korean students English skills with the aim of passing the TOEIC examinations.I'm also studying Management at Yeungnam University for my second semester of a Master's degree.
French tutor
CCI Greenheart - USA, New-York , Chicago
De Juin 2014 à Août 2014

I have spent three months in the US in the North of New-York, taking part in the Language Buddy Program. This program consists of teaching French to an American Family. Through conversation, I helped improve my host family's language skills and in turn, improve my English skills.
Accounting intern
Mediatone - France, Lyon , Lyon - Stage
De Mars 2014 à Mars 2014

During this internship I assisted the accountant in the accounting entry operations and control data. The purpose of this short internship was to familiarize myself with the profession of accountant, in order to have a better approach of this domain as a SAP FICO Consultant.

-Accounting Receivable & Payable : posting & reversing of journal entries
-Clearing
-Bank reconciliation
Public relations manager
Mediatone - France, Lyon , Lyon - CDD
De Septembre 2009 à Août 2011

As a Team Leader of 8 people, I developed ,project management, public speaking and communication skills for 2 years in this organization. I had initially started in this company as a volunteer and then decided to do my apprenticeship with Mediatone.

Planning & Management of communication campaigns for 200 concerts & 12 festivals

Results: communication costs reduced by 50 %, 40 partnerships negotiated
Sales intern
Universal Music Group - France , Paris - Stage
De Juin 2009 à Août 2009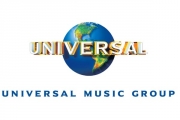 During this 3-month internship, I had the opportunity to learn the profession of commercial sales in a multinational. With an area of more than 100 outlets, I developed negotiating & planning skills. As an intern in Universal Music I learned the American management methods. This experience was very rewarding.

-Ordering
-Promoting
-Negotiating of commercial terms

Results : 100 % objectives achieved successfully (100 outlets)
Formations complémentaires
Master in Science of Management
Aix Marseille Graduate Business School of Management - IAE - Governance of Information Systems
2014 à 2016
Second year - in France - 2015 (September) to 2016 ( November)

-SAP Ecc6 Modules FI/CO/SD/MM/HR training
-Customizing ABAP with SAP Ecc6
-ERP Project Management

-Process mapping
-Urbanization of IS & Business Process Management
- Risk-Management - COBIT/ITIL standards

First year - Second semester - International exchange (2015 March to June) at Yeungnam University - South Korea

-International Relations & Diplomacy
-Global Economic Issues
-Leadership
-Communication & Culture in South East Asia

First year - First semester in France (2014 September to December)

-General management
-Options: Accounting, Controlling, Information Systems
Master 1 in Science of Management
Yeungnam University - International Program
2015 à 2015
-International Relations & Diplomacy
-Global Economic Issues
-Leadership
-Communication & Culture in South East Asia
Master's degree in Sciences of Management
IAE Aix-Marseille graduate school of management - Governance of Information Systems
2015 à 2016
Master's degree in Sciences of Management - Specialization - Governance of Information Systems - Awarded with honours

Master's degree in Sciences of Management (Graduate in 2016)

IAE Aix : EQUIS Accredited / Association of MBAS Accredited

- SAP Ecc6 Modules FI/CO/SD/MM/HR training
- Customizing ABAP with SAP Ecc6
- ERP Project Management
- Business Intelligence (SAP Business Objects Xi 3.1 & 4)

- Process mapping
- Urbanization of IS & Business Process Management
- Risk-Management - COBIT/ITIL standards

- Accounting
- Controlling
Parcours officiels
IAE Aix – MASTER – Master premiere annee – 2015 – Mgt. Général

Anglais - Courant
Espagnol - Technique
Italien - Notions
Compétences
Team Management Project Management Leadership
Centres d'intérêt
Information technology Science High-Tech Cinema World