Expériences professionnelles
Chief hr officer
percassi , Bergamo
De Février 2016 à Aujourd'hui
Reporting to the Chairman and CEO, Direct HR strategy to support company growing by establishing and implementing an overall
Human Resources program over all divisions (cosmetics, retail, food and beverage) across 17 brands in an environment
experiencing both significant internal organizational change.
Coach and manage a team of 43 HR professionals and supervise HR teams in the subsidiaries around the world.
Global hr director kiko milano, starbucks, vs at percassi
percassi
De Mars 2016 à Aujourd'hui
Main responsibilities :
- Developing and driving organizational effectiveness and support the president and CEO on all major initiatives.
- Leading all HR functions including organization design, succession, talent acquisition, performance management, diversity, compensation and benefits, employee relations and employee development..
- Directing the HR managers to ensure efficient and effective management of resource around the world.
- Lead culture change and promote the culture by articulating the need for change.
Hr director
KIKO MILANO , Madrid
De Octobre 2013 à Février 2016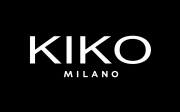 Professional cosmetics brand of Percassi Group, 149 stores, 1000 employees.
Joined the leadership team to transform HR into a true strategic business partner analyzing priorities and translated them into
an HR plan that supported the business by leading company cultural changes.

Hr director
Pimkie , Montmelo
De Juillet 2010 à Octobre 2013
Responsible for all Human Resources processes, by translating business decisions into HR solutions.: recruiting, training,
performance management, H&S, reward etc.

Parcours officiels
IAE Aix – MASTER – Gestion des Ressources Humaines – 2006

Anglais - Courant
Espagnol - Courant
Français - Langue maternelle
Italien - Technique